caulfield grammar School Football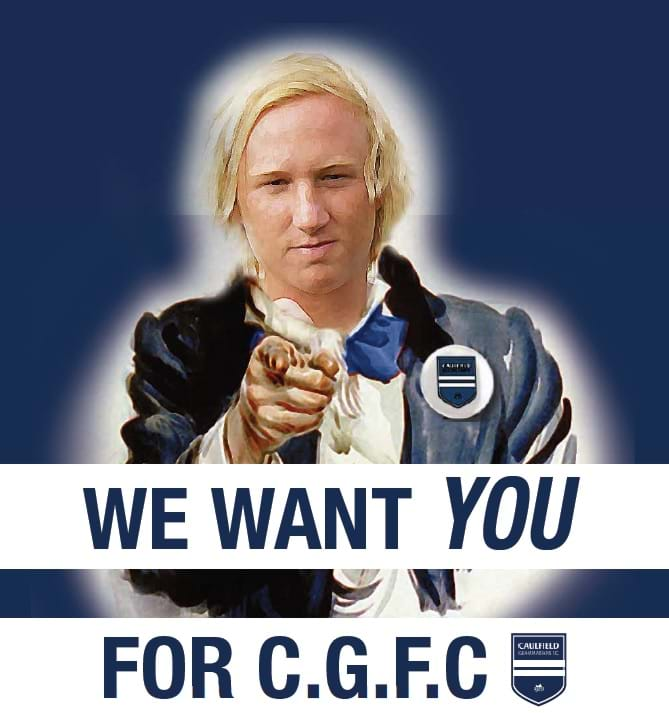 The Caulfield Grammarians Football Club was born out of a desire to foster and enhance the relationships created at school beyond the formal school years. Since 1920 the Caulfield Grammarians Football Club has provided that extension and to this day actively nurtures a connection between the school and the football club. Evidence of this living connection is the fact that in 2015 twelve schoolboys represented the club in the Under 19 team and six schoolboys played a pivotal role in the stunning Grand Final victory.
With Barry Rowlings acting as the "Football Ambassador" his efforts in conjunction with the committee and players is to create a tangible link between the school football program and the Caulfield Grammarians Football Club. This ambassadorial role is strong element of the platform that both the CGFC and the Kellaway Club ( through its President John Iozzi ) are committed to. It is the clubs desire is to create a strong pathway for players to move comfortably between the School and the Caulfield Grammarians Football Club and we see these efforts as being paramount to sustained success for the club.
The APS football program has always been recognised as an elite schoolboy football competition and Caulfield Grammar School has a prestigious history in the competition. The school has helped develop a number of elite VFL/AFL players and our club champions are predominantly ex CGS students. The current and past players are often seen on the sidelines at school matches and the club appreciates the support that we receive from the school community at our matches.
All Caulfield Grammar students receive automatic FREE membership and any student that attends a home game wearing a CGS tracksuit or jumper is entitled to a FREE hot dog and drink Register
We will be creating a number of initiatives that will be driven from the website designed to enhance the connection between the school football program and the club. We would like to hear your ideas for what you think we could do to support the school football program and would also be interested in any ideas you have for how we get more students involved in the club.