S. E. (Joe) Avery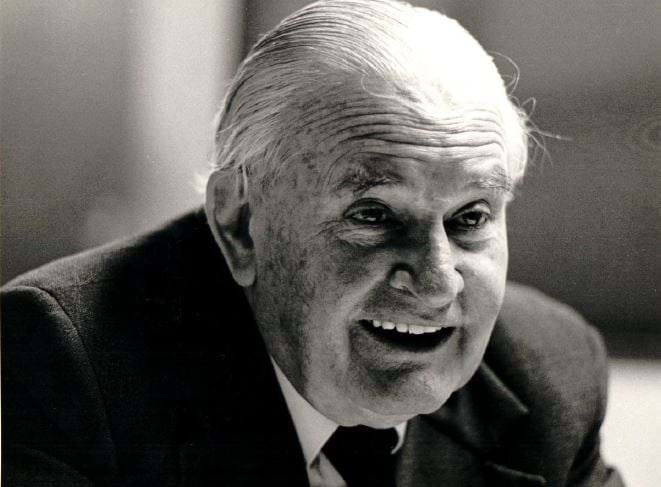 S. E. (Joe) Avery became involved with the Caulfield Grammarians Football Club when son Peter commenced playing in 1960 followed by brother Tim in 1963.
Joe was a willing, tireless volunteer who became a right hand man to legendary Coach John "JA" Wilson. He was Chairman of Selectors, Team Manager, Life Member and a ready hand to do the numerous tasks required to be performed by a successful club.
This Award is a fitting tribute to a generous, loyal and hardworking supporter who was loved and respected by generations of players and club members alike.
| Year | CGFC S.E. (Joe) Avery Award for Club Service |
| --- | --- |
| 2001 | S. Williams |
| 2002 | J. Smith |
| 2003 | M. Scholten |
| 2004 | H. Vella |
| 2005 | H. Vella |
| 2006 | G. Hall |
| 2007 | J. Favaloro |
| 2008 | G. Reilley |
| 2009 | R. Wood |
| 2010 | A. Kalaja |
| 2011 | W. Watson |
| 2012 | D. Price |
| 2013 | G. Noblett |
| 2014 | D. Hay |
| 2015 | G. Noblett |