Women's Footy Update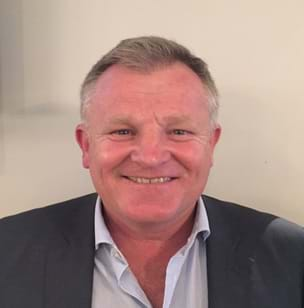 Women's footy is all the rage at the moment and I am delighted to formally announce that CGFC will have a team in the VAFA's inaugural women's completion next year.
We believe every student who leaves CGS should be able to enjoy playing footy with their mates from school regardless of their gender. Each year the level of interest in footy among CGS girls has grown and this current batch of year 12 girls are extremely enthusiastic about being able to continue playing footy at CGFC.
We already have 23 players registered and we are confident more will sign up now that it's official. I am delighted to also announce the appointment of Guy Nelson as our Coach.
Guy is a footy tragic who has coached at various levels in VAFA and junior football. He has a passion for teaching footy and is a life member at Old Melbournians FC. His son when went to MGS and his 2 daughters are Millie CGS 2012 and Emma who is one of our current Year 12 players. Guy's assistant coach will be our own Finn McEvoy. This year Finn has been involved in coaching girls at Prahran Football Club where he has been working closely with Darren Flanigan AFL Victoria women's football competition manager and our former senior coach Wayne Oswald in developing a coaching manual for women's footy. This experience combined with Finn's connections with CGS and CGS will be invaluable as we establish and grow women's footy at CGFC
Women's football will have its own sub-committee reporting to the CGFC committee with Neil Slonim as Women's Football Manager. We have already received offers of assistance from a number of people but if you would like to help in any way such as match day roles, sponsorship, recruiting or administration, please get in touch with Neil.
The introduction of women's footy is perhaps the biggest change in CGFC's 96 year history and we are really looking forward to what lies ahead.
Peter Small
President - CGFC
Register Your Interest In Women's Footy At CGFC