Women's Football Update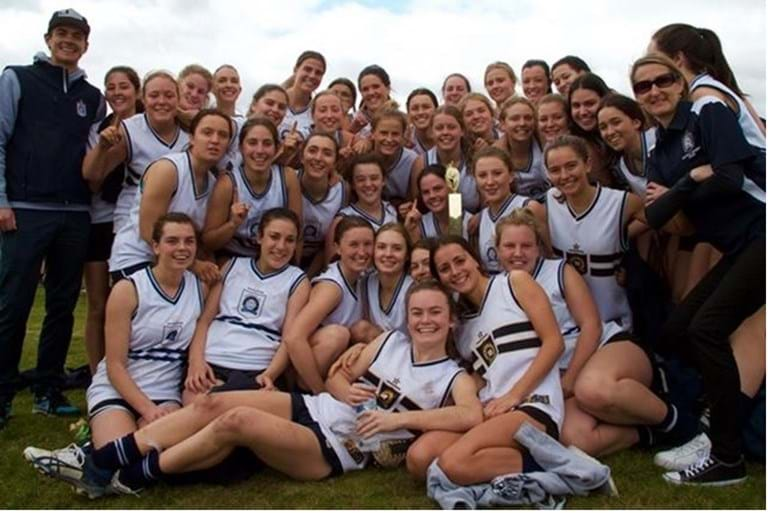 We thought that you may be interested in an update.
As this is a brand new competition within VAFA, the details are still being worked out but at this stage what we do know is that:
The competition will take place between April and August next year.
There will be approx 14 games with finals and games will be held on Saturdays at VAFA venues or others as arranged. CGFC's home ground is in Glenhuntly but it may also be that we are able to use CGS's facilities.
There will be around 20 teams including a number of the old school clubs.
Training including pre-season is yet to discussed including how often, what days, location etc but again the options are open and we will be looking for feedback from you on this.
As many of you will know we are talking to Mr Justin Perkins about taking on the coaching role as we consider he would be the ideal person for this position. We expect to be able to say more about this in the coming weeks. We also already have a number of people who have expressed an interest in being involved off field which is a great start.
What you can do to help
In the meantime, we are setting up a sub-committee to oversee the establishment of the team. While we already have a number of people who have expressed a willingness to help out but we would love to get new people involved especially your parents, so please ask them if they are interested and let us know. Parental involvement is actively encouraged at CGFC and we've found this is a great way for CGS families to stay connected post school

The other thing you can do is to encourage your friends to register their interest via the Women's Football portal at www.cgfc.com.au/club/womens-football either as players, supporters, sponsors, helpers or whatever role they would like to play. If you have friends who would like to play but they are not from CGS that's fine. Whilst it is a CGS team, it is not meant to be at the exclusion of others who would bring their own attributes. Please don't worry about having too many players. If we get big numbers we will field two teams like what happened at school this year with the round robin competition. Based on experience with the boys, we will need an active list of 30 players to be able to field a fun team especially during uni holidays.
Please feel free to get in touch with either:
Richard Harris at camelot@vicbar.com.au or
Neil Slonim at nslonim@optusnet.com.au'