From The Coach - December 13th, 2016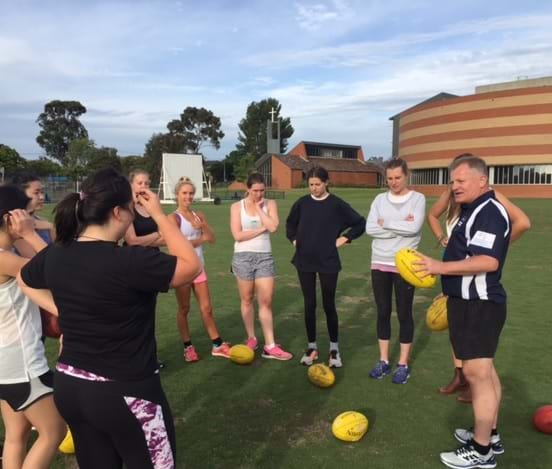 I was really impressed with the enthusiasm and teamwork displayed at our first two training sessions! And importantly a real willingness to practice hard and get better. I think you can now see how quickly it is possible to improve just by putting in regular efforts.
We had 15 at our first session and 17 on our second night. In all 21 players have attended at least one of the training sessions. There are a number who have yet to attend and we hope you will make an extra effort to get down to CGS for the last session before the Christmas break.
We are training the next Monday night December 19th at Caulfield Campus before we break. Training starts at 6.00pm so please be there ready to start training on time and we will finish training at 7.30. After training we are having a Christmas break-up BBQ with the men's teams.
I am keen for you to continue to practice between training's if you can, to spend quality time on the skills part of your game. Perhaps down at the local park with a friend...
I've attached a couple of links to some kicking drills that might be helpful for our beginners , and even our more experienced players too. Make sure you listen to the tape and copy the technique as best you can. Head over the ball as I said gives better control etc...
I look forward to seeing you all next Monday at 6pm.
Guy Nelson
Coach