Vale Denis Meyer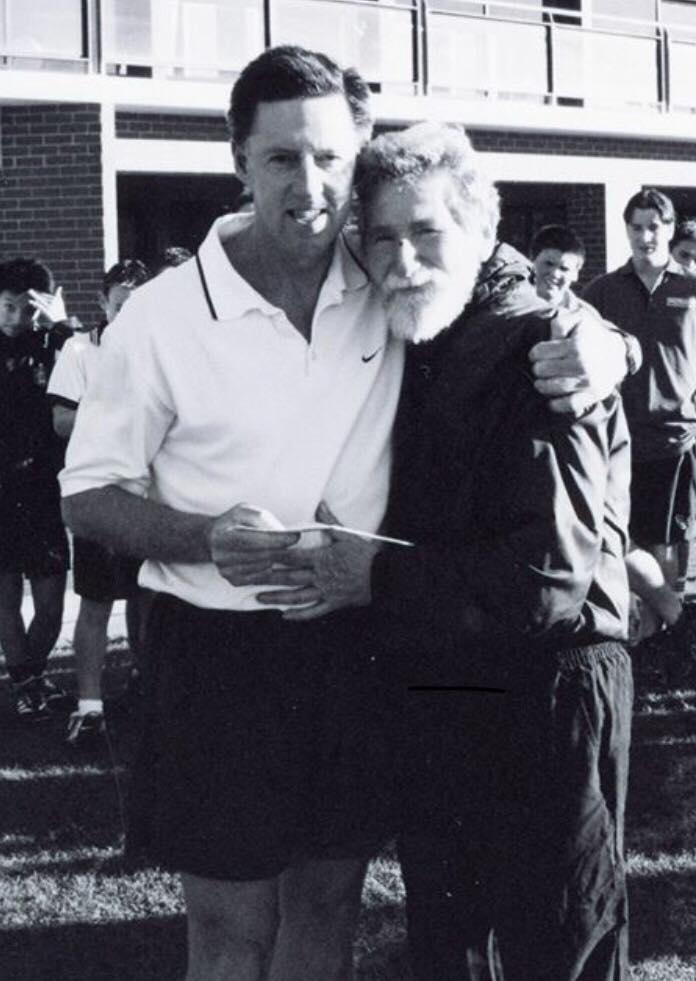 The CGFC Family mourns the passing of Denis Meyer. Greatly liked and respected, and immensely loyal to our School, Denis was a member of staff at CGS from 1976 to 2013.
For 25 of those years, Denis led the School's sporting program. When he came into the role, Caulfield was perhaps viewed as not a strong competitor in the APS. Under his watch, Caulfield teams won many APS Premierships and Championships, the overall quality and experience of sport offered to students was substantially enhanced, the current broad sporting program for girls within the APS was established, specialist coaches were employed at all levels and in all sports, facilities for sport across the school were substantially enhanced..... and CGS became something of a "powerhouse" within the APS.
Denis would be the first to say that these were not his achievements alone, but, in reality, he was integrally involved in them all and more, and his approach was always that of making sure that the strengths and skills of those with whom he worked could come to the fore.
For Denis, premierships were the "icing on the cake".
What mattered most to him was the experience of each individual student - in whatever sport and, importantly, at whatever level. He was as concerned for the junior team experiencing a run of significant losses and the impact of this on the students' experience as he was for any premiership team. Leading the second largest learning program (after the Academic learning program), what mattered most to him were the positive benefits that involvement in sport and in physical education could bring. He recognised too the important role sport could play in building and sustaining school morale.
Within APS Sport, Denis served as the Principal's Delegate for Boys Sport from 2004 to 2013, as Chair of the APS Boys Delegates in 2012-2013, as Announcer for APS Swimming from 2010 to 2018, and for APS Athletics from 2010 to 2013. He was honoured for his service to the APS in 2013.
Denis took a keen interest in CGFC - in particular, throughout his years as School Head of Sport. He both understood and encouraged the "follow on" by Year 12 students from the School Football Program to CGFC. He made possible the use of school facilities by CGFC for training. In recent years he was often at CGFC games - enjoying the chance as well to catch up with CGS community members. His last function was our lunch last year in support of the Second Bite Food Program-where he helped to make possible the engagement of our then guest speaker, Tamsyn Lewis.
The steady stream of visitors to his hospital room in recent days - from those within and beyond CGS - including those from CGFC, was testament to the respect in which Denis was held, to the influence he had, and to the positive difference he made: to our Club, to our School, and to our Community. A dear friend to many, he will be very greatly missed.
Our deepest sympathy is extended to his wife Elaine and to their daughter Kirsten.
Labora Ut Requiescas