Under 19's Assistant Coach appointed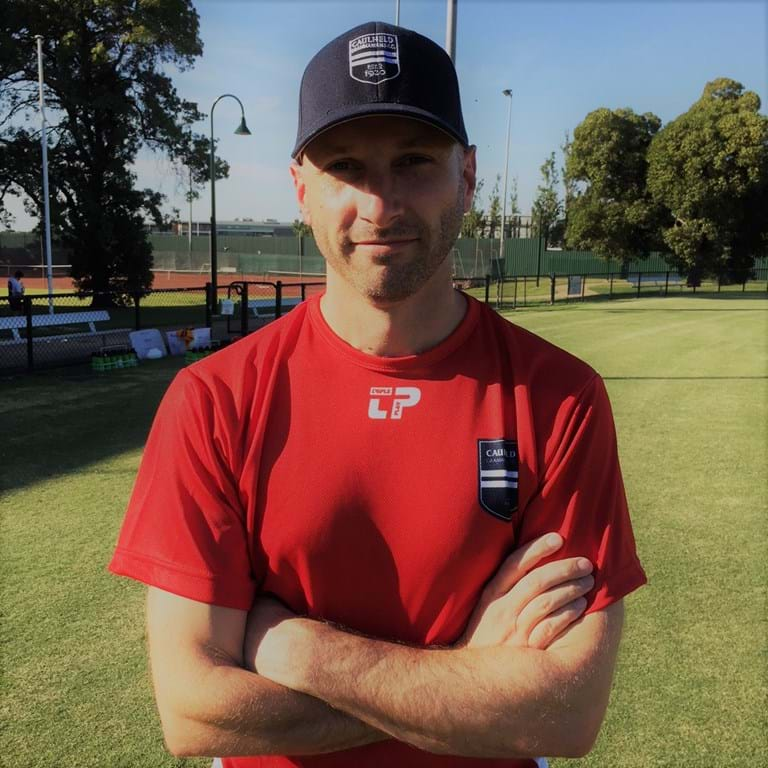 The Club is pleased to announce the appointment of Stephen Kendall as Assistant Under 19 Coach for season 2018.
Stephen attended CGS (Caulfield campus) from prep through to year 12 (1985-1997) and played first Football, Tennis and Water polo.
Stephen (aka Stinga) played for CGFC from 1998 through to 2009 - playing approximately 135 games during which time he was severely cruelled by injuries played as a midfielder before moving to an attacking back flank role.
Stephen' s family has a long association with the School and Club with his father, 2 uncles and 2 cousins attending the school and playing for the CGFC.
His father, David who is still an avid supporter of the club played 100 games and was president for 4 years (1966-69).
We welcome Stephen back into the fold.