New Under 19s Coach appointed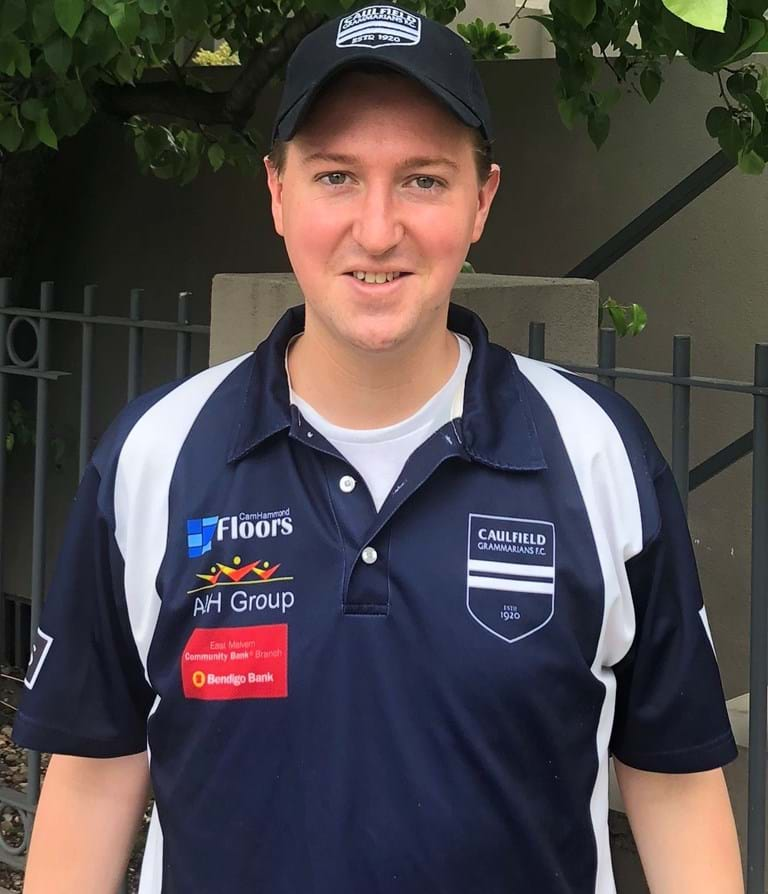 The Caulfield Grammarians Football Club is excited to announce that Patrick Kennedy has been appointed as the Under 19s Coach for Season 2019.
Patrick began his coaching career straight out of school, assistant coaching the Old Xaverians U/19 Reserves in 2012 and then coaching the side in 2013 & 2014. He was then the assistant coach for the U/19 First XVIII for two seasons which included the 2015 Premier section premiership. After a strong contribution to the U/19 program at the Old Xaverians, Patrick moved into senior football. He was the senior assistant coach at the Kew Football club in the 2017 Premier C season, with responsibilities including the forward line and opposition scouting.
After a year off, Patrick's passion for coaching was reignited and decided that Caulfield would be a great fit.
Patrick on his appointment noted "Caulfield is clearly a club on the move. I was really impressed by the people I spoke to and as the interview process continued, I became even more excited about joining this club." "Under 19 football is pivotal to a club having sustained success and over the last little while, particularly the previous two seasons, Caulfield has made so many inroads in this area. I hope I can continue the hard work that's already been put in."
Patrick can't wait "Looking forward to meeting the lads and getting our 2019 campaign up and running."
CGFC President Peter Small noted " To secure someone of the calibre of Patrick shows the club is on the right track. Our Under 19s nursery is critical to the clubs success and we treat very seriously giving our young players every opportunity to succeed in under 19s and then into the future in senior levels. We would also like to thank Nathan Beaumont for coaching the Under 19s over the last 2 seasons doing a great job. The team greatly improved this year reaching the finals in Premier Division for the first time."
Pre-season training will begin for the Under 19s on Monday December 3. Any enquires on being a player for the Under 19s in 2019 can be directed to CGFC Club Secretary David Gregor on 0402 441 494.