May Update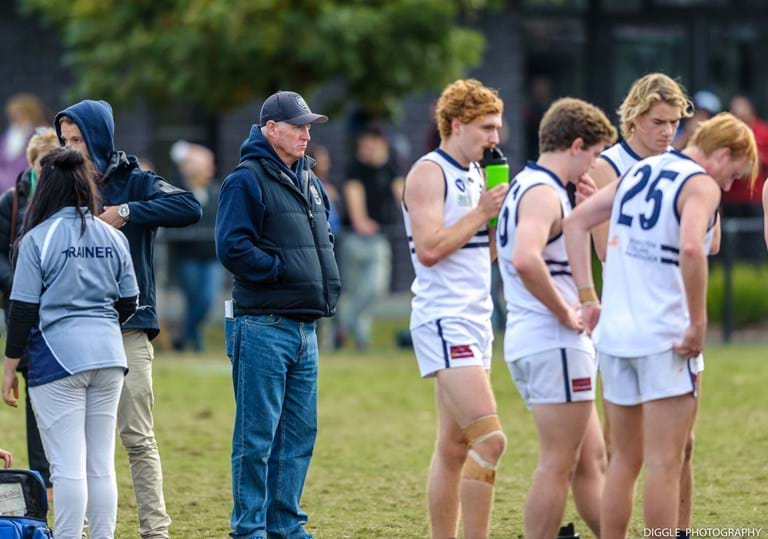 Hello to all our supporters,
Here we are in May and the season is well and truly in full swing. All six of our teams have been very active and it is pleasing that all sides have got a win on the board. Our newest team, the Women's Reserves have made a great start and after Round 6 sit third on the ladder. Our Senior women's side has had a tougher start in Premier but are showing all the passion and skill needed to get some more wins on the board as the season progresses. We currently sit 8th on the ladder.
On the Men's side, our Under 19's remained in the Premier division for this season and are sitting 2nd after 7 rounds – an excellent effort and it continues the focus we have had over the past years in growing our talent pool. They have had some great wins against Amateur heav weights such as Old Xavs, St. Kevins and St. Bernards showing the calibre of the opponent they are taking on.This is critical for our future success and the continued strengthening of the relationship between the CGFC and CGS is just one part of this strategy. There are many people in our community who work hard on this aspect, but if you want to get involved, please contact me at any stage during the season.
Our Thirds have also found the going a bit tough in Section 2 and sit 8th after seven rounds, although we had the "close one" on the weekend with a 2 point loss to Fitzroy. It is great to see many of our talented players who just want to play football coming down to help the cause. They will be at home this weekend and play before the Reserves/Seniors, so if you want to get your dose of CGFC football, Glenhuntly Oval this weekend will have three matches on. This is generally the case as on the alternate weekends, our Under 19's and two Women's teams are generally there. The canteen is open on each game day – come and enjoy a coffee or some wonderful food from Lesley and Peter!
The Men's Reserves sit 5th after 7 rounds, and are right in the frame to play deep in to the season. Whilst like any team we have a number of injuries to key players, hopefully as this group returns to action we can push hard for September action.
The Senior Men's team, after a strong win away to Mazenod, sit 4th on the ladder after 7 rounds and have shown to everyone that we are capable of matching it with anyone in B grade. The ability of the younger players to step up when the opportunity arises has been wonderful to see, and we had three more debutants on the weekend, all of whom showed the depth we have in the Club. After gaining promotion to Premier B for this season this has been a fantastic start and our players and coaches should be proud of what they have achieved so far in such a competitive competition.
Our next lunch is on 23 June and is a Past Players lunch, but all are welcome. It will be a special day with the 20 year reunion of the 1998 Senior premiership. this was part of a great era for the club and we would love to see as many past players, officials and supporters from that era at the luncheon. We are also playing traditional rival Beaumaris that day for the Ken Criswick Cup. Ken played 204 games for the CGFC between 1963 and 1976. you can book your tickets now on the cgfc website.
On the same night, we will be having our Trivia night at The Inkerman Hotel (one of our great Sponsors) which is sponsored by Boutique Tours and Travel. Look out for the flyers for both and book as directed – they are sure to be great events. And don't forget that each Thursday upstairs at Glenhuntly we have a players dinner from 7.30 – if you feel like attending and joining in, let me if it's dinner you want or just drop in for a drink and mix with the players and Coaches.
Finally, we are also delighted to announce the new President of the Netball Club, in Shayna Hingmann. The group also has a Vice President in Lauren Kelly, Treasurer Emma Kellock ; Social Coordinator Tessa Symon, and Uniforms, equipment and registrations Mika Parow. Stay tuned for our next update for further information on our Netball teams".
Go Fields.
Peter Small
President
Caulfield Grammarians Football Club