CGFCW UNDERWAY FOR 2019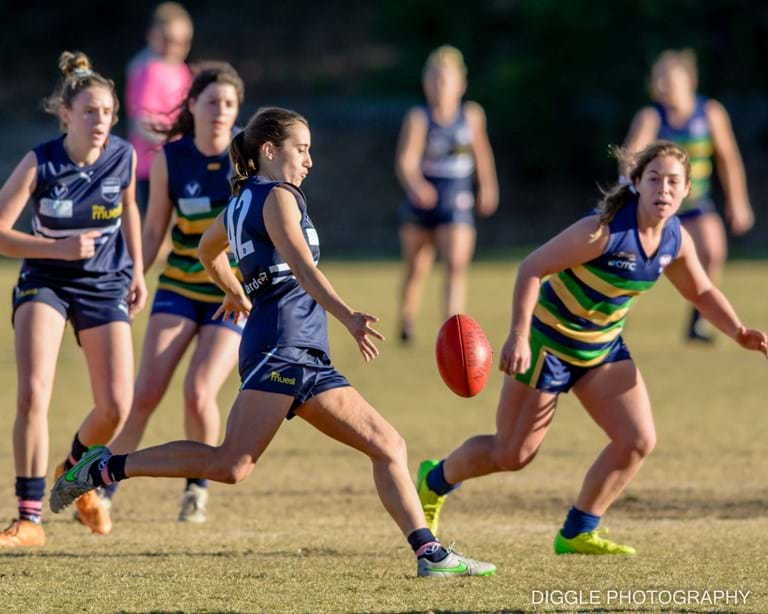 As we enter out third season, CGFCW is eagerly anticipating another year of success on and off the field.
We are delighted to announce the appointment of Mitch Dupljanin as Senior Coach for 2019. Mitch comes to us from Aquinas Old Collegians where he coached their inaugral womens team in VAFA Div 2. He has a passion for helping develop young women into footballers and says that "whether girls play for fun or to make a career out of women's football it is a responsibility I don't take lightly" He really enjoys the journey of watching individuals succeed and improve game by game week by week.
Mitch has played, captained and coached footy in the VAFA for 14 years and has also coached womens basketball teams
He is an old boy of CGS (Wheelers Hill) and told the club "I am very thankful for this opportunity to come back to Caulfield Grammarians where I first wore the school's blue and white guernsey against Geelong Grammar back in 1991.
He is married to Katherine and has a new baby daughter Ana.
Mitch will be a great addition to CGFCW and will be ably supported by returning coaches Dean Hastie (Assistant Senior Coach) and Travis Mudra (Reserves Coach).
Training has commenced and will continue on Tuesdays and Thursdays at Caulfield Grammar School up until Christmas. We will recommence training in late January as we build to the season start in April.
To date over 40 players have attended pre-season trading and with a number of new recruits the numbers and skills are building nicely.
We welcome new players regardless of any previous footy experience. CGFCW is a fun and safe environment where women can enjoy learning and playing footy with a great bunch of new or old mates
We are always looking for new players, helpers, supporters and sponsors so if you'd like to be involved with a bunch of quality fun loving sportspeople, contact Neil Slonim at neilslonim@gmail.com or register your interest at https://www.cgfc.com.au/website-forms/womens-football-register-your-interest