CGFC Thirds Season Review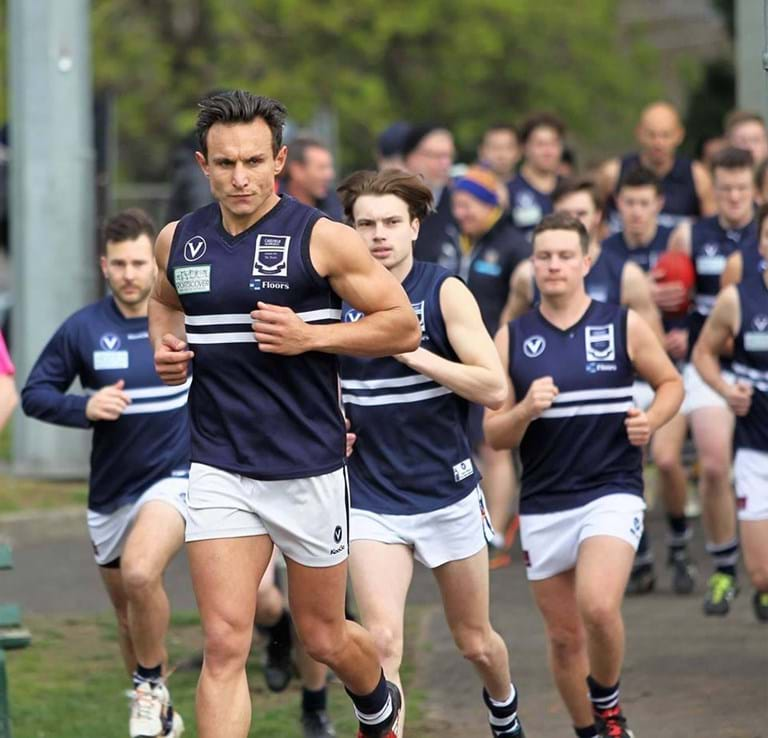 Last Saturday our Thirds played off in yet another Grand Final, this time against Williamstown CYMS. In what was a close contest all day the 'Thirds' narrowly went down and unfortunately missed the opportunity to go 'Back to Back'.
Throughout the season this team faced hurdle after hurdle but on every occasion were able to rise above, ultimately finishing second on the ladder and earning themselves a double chance.
This year more than any other year the thirds had to contend with a high number of players travelling overseas which impacted on senior and reserve selection and in turn the thirds squad. Will Bowes had over 70 players come through his team throughout season 2017 which made it hard to keep the message consistent and the boys hungry but to his and their credit they were able to overcome these interruptions and continually post wins on the board.
Season 2017 saw the unfortunate retirement of one of our great clubmen and resident pom Luke Matias after 143 games, 31 goals, 285 rub downs, 140 bottles of baby/coconut/macadamia nut oil, 150 bottles of fake tan and 85 tubes of hair gel as well as 2 Premierships for CGFC. Luke was an inspiring leader on field and a great help for coach Bowes off field and will be sorely missed around the change rooms although some believe his retirement may be short lived...
The Thirds football factory is such an important part of the fabric of CGFC as it gives those guys who either can't commit to the regularity of training or who just don't want to, the chance to still play the game they love. It gives any Under 19 boy who doesn't get selected on any given week a chance to play in the thirds and prove himself, it gives the old boys who just can't quite hang up the boots a chance to pull on the famous blue and white just one more time. Each and every player who pulled on the blue and white this year has a story to be told and a reason for playing and for that the club is so proud of what they were able to achieve in season 2017.
To the regulars who played week in week out, you guys were the glue for this team and a huge reason why we were able to finish top 2 again and we hope to see all of you back for another crack at a Premiership in 2018.
No team is able to run out on to the ground and play the game they love without the guys and girls who volunteer their time to make it all possible and their were plenty of people who helped out throughout the year but a special mention to Matt Cutler, Troy Townley, Jason Smith, Adam Cleeve and Ross Wood who worked tirelessly to help out Will Bowes.
Lastly, to Will Bowes, a final farewell and thank you for once again helping to provide a place where all of the 70+ men who played thirds this year were able to play. Your commitment to not only this team but to this club has been huge from the time you arrived as an 18 year old. You have been a great player, a great leader and a great teacher/ coach of the game. We hope to see you down at the club cheering on 'The Fields' for many years to come!
From everyone at CGFC, Well done to everyone who was a part of the 'Dirty Thirds' this year and we look forward to going that one step further in season 2018!!